« Shows & Personalities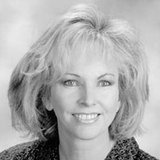 Career Clinic
On Air:

Monday, Midnight - 1am
About the Show

It's estimated that four out of five people dislike what they do for a living, and many hate it. That's right. The vast majority of your listeners would rather be doing almost anything else with the time they spend at work. The Career Clinic® with Maureen Anderson can help you change that.

Every weekend, Maureen talks to experts with advice on everything from discovering what your listeners are good at to negotiating a salary once they've been offered a position. She also talks with people who've already found their dream jobs--who have tips on how your listeners can, too.

Maureen Anderson is a civil engineering graduate of the University of Nebraska-Lincoln who held a variety of positions in management and sales before getting into radio. She attributes her successful career change to the training she did with Richard Bolles, author of What Color Is Your Parachute?