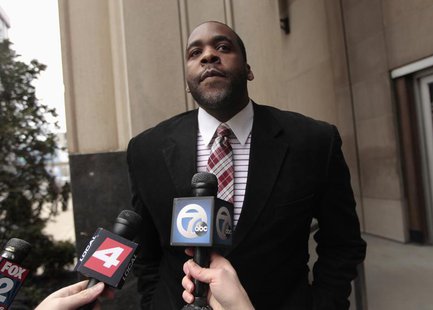 DETROIT (WKZO) -- An appeal seeking to throw out the conviction of former Detroit Mayor Kwame Kilpatrick on corruption and other charges is being filed in federal court.
Kilpatrick's attorney Harold Gurewitz filed an 80-page appeal with the 6th U.S. Circuit Court of Appeals in Cincinnati late Wednesday. The appeal is based on a number of allegations including the claim that two of Kilpatrick's defense attorneys had a conflict of interest with a former client who was also a government witness.
Kilpatrick also claims there were errors made by U.S. District Judge Nancy Edmunds concerning the testimony of two federal agents. Kilpatrick was sentenced to 28-years in prison last year.