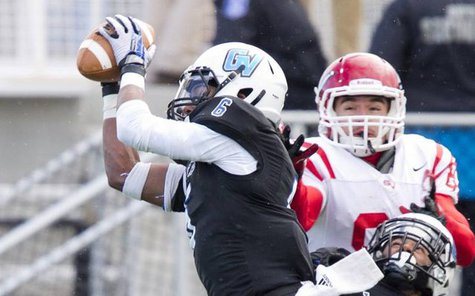 UNDATED (WHTC) - Grand Valley State starts a new football season this evening by visiting Azusa Pacific. Hear the contest on 1450 WHTC and WHTC.com, beginning at 8 PM.
***
Danny Salazar tossed an eight-hit shutout, striking out nine, as Cleveland blanked the visiting Tigers last night, 7-0. The series at Progressive Field concludes this evening.
Jorge Soler and Chris Valalka each drove in two runs as the Cubs downed visiting Milwaukee last night, 6-2. Chicago is home to Pittsburgh tomorrow afternoon.
Kennys Vargas homered and knocked in three runs as Minnesota defeated the visiting White Sox last night, 11-4. Chicago travels to Cleveland tomorrow evening.
***
Josh VanMeter's two-run single in the eighth inning snapped a 5-5 tie, giving Fort Wayne a 7-5 triumph over the visiting Whitecaps in the opener of a best-of-three Eastern Division semifinal series. West Michigan hosts game two at Fifth Third Ballpark this evening.