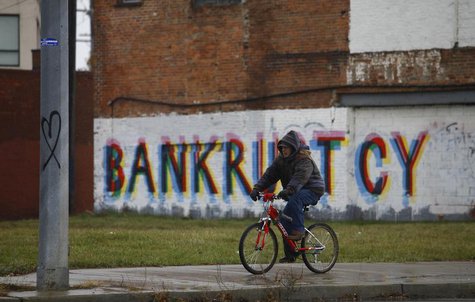 DETROIT (WKZO) -- The lawyer for the city of Detroit in its bankruptcy case says there will not be a recovery for the Motor City if the grand bargain is not part of the court settlement.
Detroit's bankruptcy trial opened Tuesday, and attorney Bruce Bennett also criticized the creditors who want the city to sell its collection at the Detroit Institute of Arts to pay debts. The grand bargain would allow the city to bring in over 800-million dollars in the next two decades from the state, DIA donors and nonprofits to reduce its pension cuts.
The trial is expected to last until mid-October.