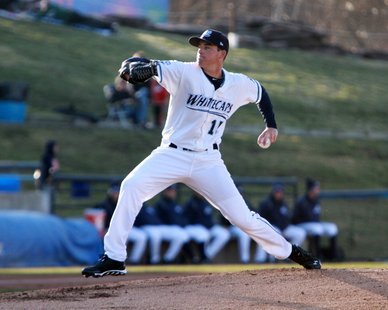 UNDATED (WHTC) - The Detroit Tigers open a weekend series at Boston tonight. Coverage from Fenway Park begins at 6:45 PM on 1450 WHTC.
Michael Wacha allowed seven hits with five strikeouts over seven innings on the mound, and added a two-run single in a four-run third inning at the plate, as St. Louis downed the visiting Cubs yesterday, 5-3. Chicago is home to Milwaukee at Wrigley Field this afternoon.
The Chicago White Sox start a three-game set in Houston against the Astros this evening.
***
Kevin Ziomek and Matt Davenport teamed to toss a four-hitter, striking out 13 in the process, as they pitched the Whitecaps past visiting Lake County last night, 5-2. The series at Fifth Third Ballpark in Comstock Park continues this evening.
***
Hockey playoff action tonight finds the LA Kings at Anaheim, with the winner to meet the Chicago Blackhawks in the NHL Stanley Cup Western Conference Finals, while the Griffins welcome Texas to Van Andel Arena in Grand Rapids, with the AHL Calder Cup Western Conference Semifinals tied at two games apiece.