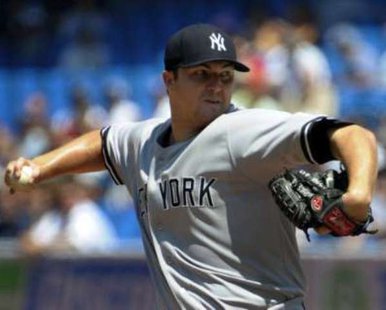 UNDATED (WHTC) - Kurt Suzuki's two-run single in the seventh inning was all of the offense Phil Hughes and Minnesota needed, as the visiting Twins edged the Tigers last night, 2-1. Hughes scattered eight hits and struck out three in seven shutout innings. The series at Comerica Park continues this afternoon; no coverage on 1450 WHTC due to the Tulip Time Muziekparade, which will air on Holland's Hometown Station at 2 PM.
Freddie Freeman's single in the bottom of the 10th inning plated the winning run as Atlanta downed the visiting Cubs last night, 3-2. The series at Turner Field continues this evening.
Alexei Ramirez' grand-slam homer highlighted a seven-run fourth inning for the White Sox, who went on to swamp visiting Arizona last night, 9-3. The series at US Cellular Field in Chicago continues this evening.
***
Kevin Ziomek allowed three hits and struck out five over six innings as the Whitecaps posted their sixth straight win, a 7-3 decision over visiting Lansing last night. West Michigan goes for its first-ever multi-series homestand sweep in team history when it hosts the Lugnuts again this evening. Hear all of the action from Fifth Third Ballpark on 1450 WHTC and http://whtc.com/listen-live, beginning at 6:40 PM.
***
Jared Spurgeon had a goal and an assist as Minnesota squared its NHL Stanley Cup Playoff series with the Blackhawks at two games apiece with a 4-2 home-ice victory last night. The best-of-seven Western Conference Semifinals continue at the United Center in Chicago tomorrow evening.
***
Game two of the AHL Calder Cup Playoff series between the Griffins and Texas is tonight in suburban Austin. The Stars drew first blood in the best-of-seven Western Conference Semifinals by downing visiting Grand Rapids on Thursday evening, 5-2.