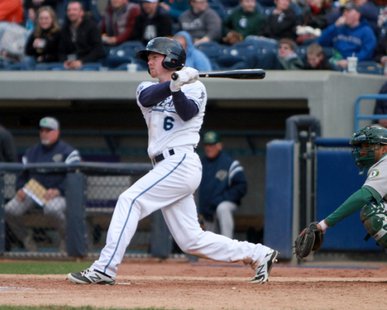 UNDATED (WHTC) - After taking yesterday off, the Tigers, Cubs and White Sox all return to action today. The Tigers are in Kansas City tonight in a game that is on 1450 WHTC at 7:45 PM. The Cubs welcome St. Louis to Wrigley Field this afternoon, while the White Sox travel to Cleveland this evening.
The winning run scored on Raph Rhymes' fielder's choice bouncer in the top of the 10th inning as the Whitecaps were victorious at Lake County last night, 3-2. West Michigan visits Lansing this evening.
***
Hockey playoff action tonight finds the Chicago Blackhawks hosting Minnesota at the United Center in game one of a best-of-seven NHL Stanley Cup Western Conference Semifinal series, and the Griffins entertaining Abbotsford at Van Andel Arena in game four of a best-of-five AHL Calder Cup Western Conference Quarterfinal series that Grand Rapids leads, two games to one.