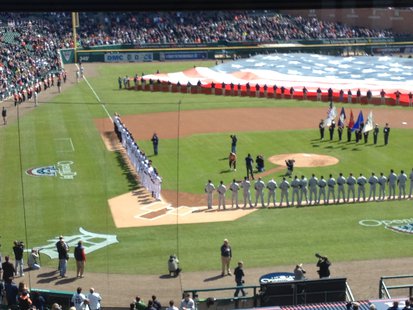 UNDATED (WHTC) -- The newest player on the team helped the Tigers to an Opening Day win, 4-3 today against the Kansas City Royals. Alex Gonzalez tied the game with an RBI triple in the seventh and then won it with a run-scoring single in the ninth. Gonzalez has been with the Tigers for just seven days. The Tigers have a day off tomorrow then resume their series against the Royals on Wednesday. Another day game, hear it on 1450 WHTC beginning at 12:40 P.M.
Alejandro De Aza stroked two home runs as the Chicago White Sox defeated the Minnesota Twins, 5-3 at U.S. Cellular field this afternoon. The series resumes on Wednesday.
Neil Walker led off the bottom of the 10th inning with a home run to give the Pirates a 1-0 win over the Cubs on Opening Day at PNC Park. The two teams face each other again on Wednesday.