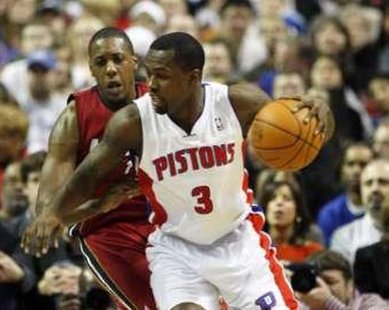 UNDATED (WHTC) - The Detroit Red Wings skate at Columbus against the Blue Jackets tonight. Coverage on 1450 WHTC begins at 7:10 PM.
The Chicago Blackhawks entertain Dallas at the United Center this evening.
***
Andre Drummond and Rodney Stuckey each scored 19 points as the Pistons won at Utah last night, 114-94. Detroit welcomes Cleveland to the Palace tomorrow evening.
Behind 19 points from Taj Gibson, the Bulls downed visiting Indiana last night, 89-77. Chicago is home to Portland at the United Center on Friday evening.
***
Exhibition baseball yesterday saw the Cubs fall to San Diego, 7-1, the White Sox edge Seattle, 7-6, and the Tigers' game versus Pittsburgh rained out. This afternoon, the Tigers face Atlanta, the Cubs split their squad to battle the LA Angels and San Diego, and the White Sox go up against Colorado.