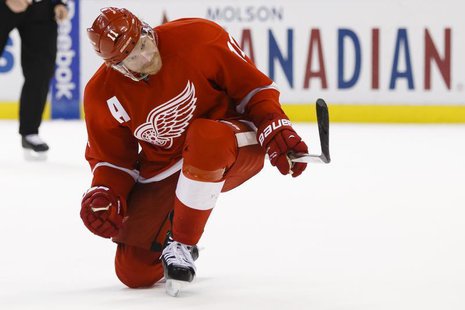 UNDATED (WHTC) - Daniel Alfredsson's second goal of the game, coming with just a second left in overtime, lifted the Red Wings past visiting Pittsburgh last night, 5-4. Detroit travels to Minnesota tomorrow afternoon.
The Chicago Blackhawks welcome Carolina to the United Center this evening.
***
In the NCAA basketball tournament yesterday, Michigan State advanced past Delaware, 93-78, and Michigan got past Wofford, 57-40, but Western Michigan fell to Syracuse, 77-53. Tomorrow evening, Michigan State meets Harvard in Spokane and Michigan takes on Texas in Milwaukee.
***
NBA action tonight finds the Detroit Pistons in Phoenix and the Chicago Bulls visiting Indiana.
***
The Grand Rapids Griffins begin a two-game series in Des Moines versus Iowa this evening.
***
Exhibition baseball yesterday saw the Tigers fall to Washington, 8-1, and the Cubs lose to Seattle, 3-0. Today, the Tigers play Atlanta and the Cubs battle the White Sox.