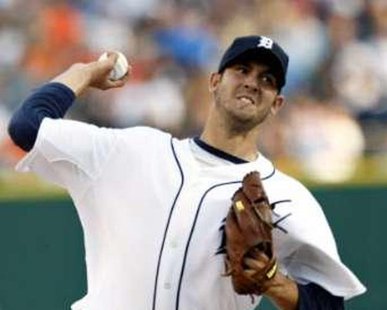 UNDATED (WHTC) - Exhibition baseball yesterday saw the Tigers lose to Miami, 4-2, and the White Sox fall to the LA Angels, 8-6. This afternoon, the Tigers face Washington, with broadcast time on 1450 WHTC at 1 PM, the Cubs battle the LA Dodgers and the White Sox take on Cleveland.
***
NHL action this evening finds the Red Wings hosting Edmonton, with coverage at 7:10 PM on 145 WHTC, and the Blackhawks home to Nashville.
***
Mike Dunleavy scored 21 points as the Bulls defeated visiting Houston last night, 111-87. Chicago entertains Sacramento tomorrow evening.
***
In college basketball last night, Eastern Michigan beat Buffalo, 69-64. Today, Michigan faces Illinois; this evening, Michigan State meets Northwestern, Western Michigan battles Akron, and Eastern Michigan goes up against Toledo.
***
Michael Houser made 26 saves in open play and all three shootout attempts against him, backstopping San Antonio to a 2-1 victory over the visiting Griffins last night. Grand Rapids is at Oklahoma City this evening.