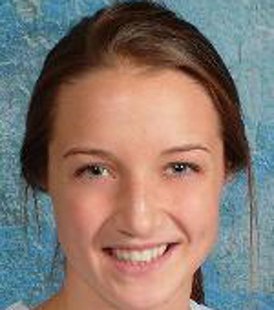 UNDATED (WHTC) - Nick DeLisio scored 19 points as visiting Penn State Behrend ended the season for the Hope Flying Dutchmen last night, 70-66. The Orange and Blue finished with a 20-9 record.
Hannah Doell tossed in 15 points with nine rebounds as Hope's women downed Wisconsin Lutheran in Kenosha last night, 66-54. The Flying Dutch play at Carthage of Wisconsin in a NCAA Division III second-round game this evening. Coverage on 92.7 The Van and http://927thevan.com/listen-live is at 7:40 PM.
In state major college action last night: Western Michigan 78, Central Michigan 64; Wright State 73, Oakland 57. Today, Eastern Michigan visits Toledo; Michigan is home to Indiana this evening.
***
Holland Christian won a state boys' basketball tournament district title by defeating visiting Zeeland West last night, 59-48. The Maroons travel to undefeated Godwin Heights for a regional semifinal contest on Monday evening. Hear the game on 1450 WHTC and http://whtc.com/listen-live, beginning at 7:40 PM.
Holland High's season ended with a 65-53 loss at home to Hudsonville.
***
Johan Franzen tallied twice and had two assists as the Red Wings outscored visiting New Jersey last night, 7-4. Detroit plays the Rangers in New York tomorrow afternoon.
***
Kevin Love's 28-point, 14-rebound performance helped Minnesota handle the visiting Pistons last night, 114-101. Detroit travels to Boston tomorrow evening.
Marc Gasol scored 18 points and grabbed 10 rebounds as visiting Memphis stopped the Bulls last night, 85-77. Chicago is home to Miami tomorrow afternoon.
***
Cory Emmerton had two goals and an assist as the Grand Rapids Griffins blanked visiting Iowa last night, 4-0. The two teams have a rematch at Van Andel Arena this evening.
***
Exhibition baseball yesterday saw the Tigers lose to the New York Yankees, 3-2; the Cubs beat the LA Angels, 3-2, but fall to Cleveland, 7-2; and the White Sox edge Cincinnati, 4-3. Today, the Tigers play the New York Mets, with broadcast time on 1450 WHTC at 1 PM; the Cubs face Cincinnati; and the White Sox meet Arizona.