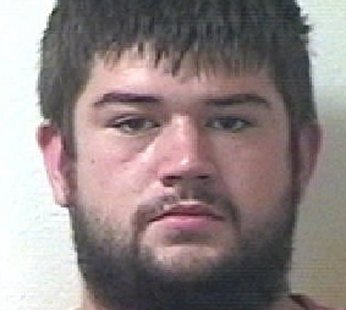 GENEVA TWP., MI (WHTC) - An apparently long-standing feud between neighbors east of South Haven may have reached the breaking point.
Van Buren County Sheriff's Deputies were dispatched late on Wednesday night to a residence off of County Road 380, between 60th and 62nd streets, on a reports of shots fired. They found that several persons who were involved "in a dispute" with a resident there had been standing at the end of the driveway when a man emerged from a parked camper trailer with a 12-gauge shotgun in his hands, He proceeded to fire four rounds over those persons' heads. A woman in that group responded by drawing a nine-millimeter handgun and fired several shots into the ground. Nobody was struck or hurt in the gunplay.
The alleged shotgun toter, Daren Clouse, was arrested on a felonious assault charge. He posted a 15 hundred-dollar bond at his arraignment and is slated for a preliminary hearing on July 9th. The unnamed woman wasn't immediately charged, but she could face a reckless discharge of a firearm count, depending on how the county prosecutor's office views the case.