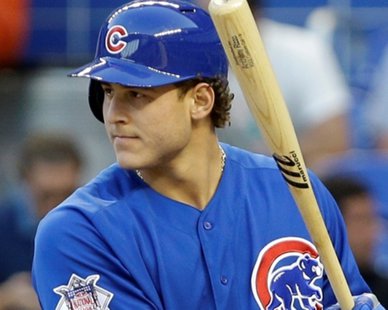 UNDATED (WHTC) - The Tigers' game in Chicago against the White Sox was rained out last night, with no makeup date immediately announced. The series at US Cellular Field continues this evening. Coverage on 1450 WHTC begins at 7:45 PM.
Anthony Rizzo collected three hits, including a homer, drove in three runs and scored three times, as the Cubs won in Pittsburgh last night, 7-3. The series at PNC Park continues this evening.
***
Javier Betancourt's run-scoring single in the top of the 11th inning snapped a 1-1 tie, and the Whitecaps went on to defeat Great Lakes in Midland last night, 3-1. The series at Dow Diamond continues this evening.