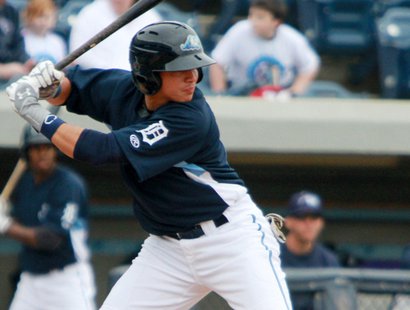 UNDATED (WHTC) - Adam Eaton's single in the 6th inning plated what proved to be the winning run as the White Sox edged the visiting Tigers last night, 6-5. The series at US Cellular Field in Chicago continues this evening. Coverage on 1450 WHTC is at 7:45 PM.
Andrew McCutchen homered and drove in three runs as Pittsburgh handled the visiting Cubs last night, 6-2. The series at PNC Park continues this evening.
***
Willy Adames' three-run double in the fourth inning was the decisive hit as the Whitecaps swept out visiting South Bend last night, 6-2. West Michigan plays Great Lakes in Midland this evening.