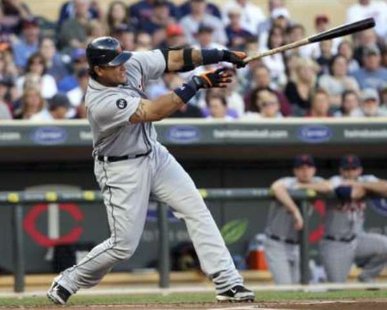 UNDATED (WHTC) - Major League Baseball breaks for its annual All-Star Game at Minnesota tonight. The host American League team will feature Miguel Cabrera, Ian Kinsler and Max Scherzer from the Tigers, along with Jose Abreu, Alexei Ramirez and Chris Sale from the White Sox. The Cubs have Starlin Castro and Anthony Rizzo on the visiting National League squad.
Regular season play resumes on Friday evening, with the Tigers' game against Cleveland from Comerica Park on 1450 WHTC at 6:40 PM.
***
Dominic Ficociello had three hits and drove in two runs as the Whitecaps completed a four-game series sweep at Dayton with a 7-5 victory last night. West Michigan entertains Peoria on Wednesday evening to begin a three-game set. Coverage from Fifth Third Ballpark on 1450 WHTC and http://whtc.com/listen-live is at 6:50 PM.
***
Jamie Potts homered and knocked in three runs as Muskegon held off the visiting Millers last night, 5-3. Holland is in Adrian to open up a three-game series versus Motor City on Friday evening.