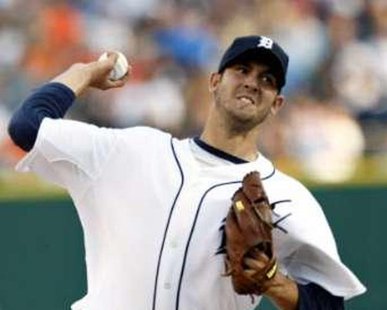 KANSAS CITY, MO (WHTC) - For one of the rare times in the 2014 season, there will be no live television coverage of tonight's Detroti Tigers' game in Kansas City, due to national television contract restrictions.
Instead of waiting for the tape delay at 10 PM, follow all of the action as it happens from Kauffman Stadium on 1450 WHTC with Dan Dickerson and Jim Price, beginning at 6:45 PM. Rick Porcello will attempt to bounce back from a rare poor performance for the Tigers tonight, as he was hit hard by Tampa Bay before a national cable audience on Sunday evening that effectively torpedoed his All-Star Game chances. Kansas City will counter with its ace, "Big Game James" Shields.
The Bengals begin play six and a half games ahead of the Royals in the AL Central race.