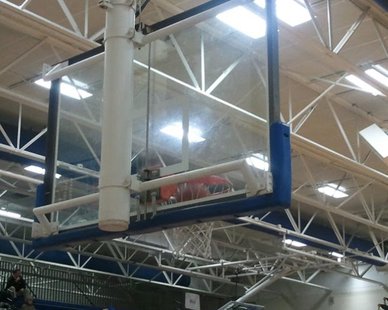 UNDATED (WHTC) - There was to be a full slate of high school basketball on tap along the Lakeshore tonight, but has been more often the case this season, never-ending inclement weather is compressing upcoming fixtures even more for local schools. All games have been postponed, with Holland High boys and girls facing Zeeland West on Wednesday night. We'll carry the boys' game on 1450 WHTC and http://whtc.com/listen-live at 6:40 PM.
***
For the second time in three days, inclement weather wiped out two Hope College basketball games last night; the men's contest with visiting Kalamazoo and the women's trip to Alma will be next Monday evening. Tomorrow night at 5:40 PM on 92.7 The Van and http://927thevan.com/listen-live, catch a pair of Hope games at DeVos Fieldhouse, with the women hosting Olivet and the men entertaining Adrian.
In state major college basketball this evening, Michigan State invades Iowa.
***
NHL action tonight finds the Detroit Red Wings in Philadelphia and the Chicago Blackhawks at Calgary.
***
Kevin Love scored 31 points as visiting Minnesota beat the Bulls last night, 95-86. Chicago travels to San Antonio tomorrow evening.
The Detroit Pistons welcome Orlando to the Palace tonight.