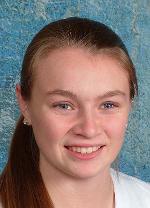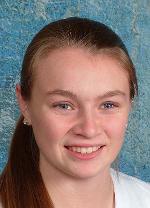 UNDATED (WHTC) --
A DeVos Fieldhouse shooting record fell as the Hope College women's basketball team clinched an outright Michigan Intercollegiate Athletic Association championship by defeating Trine University 90-40 on Saturday. The nationally ranked Flying Dutch set a DeVos Fieldhouse mark with 13 3-pointers made while improving to 23-0 overall and 15-0 in MIAA play. Hope is ranked No. 2 in the USA Today Sports NCAA Division III Coaches Poll and No. 3 by d3hoops.com. The Flying Dutch have two home games remaining in the regular season: Wednesday, Feb. 19, vs. Albion College and Saturday, Feb. 22, against Rochester College.
Center Nate VanArendonk scored a team-high 21 points as the Hope College men's basketball team held off Alma College 70-67 on Senior Night at DeVos Fieldhouse. Hope improved to 17-6 overall and 11-1 in MIAA play. Coach Matt Neil's Flying Dutchmen play for a piece of the league title on Wednesday, Feb. 19, at Kalamazoo College. Catch the action at 7:10 P.M. on 92-7 the Van and 92-7 the Van.com
*********
The NBA's best and brightest are in New Orleans to play in the 63rd All-Star Game at Smoothie King Center this evening. The West has taken four of the last five meetings and five of the last seven.
*********
Phil Kessel recorded a hat trick to lead the U.S. men's hockey team to a 5-1 win over Slovenia at Shayba Arena in Sochi . Team USA is now 3-and-0 and has locked up Group A and a berth in the quarterfinals. Kessel is the first American to record a hat trick at the Olympics since John LeClair in 2002. The U.S. plays again Wednesday.
Americans Andrew Weibrecht and Bode Miller won medals in the men's Super-G ski race. Weibrecht won silver while Miller tied for bronze for his sixth career Winter Olympic medal.
Host nation Russia is currently tied with the U.S. in the medal count. Both countries have 16 medals, two better than Norway, Canada and The Netherlands. Germany has 12 medals and the most gold with seven.
Story by: Diane E Coston