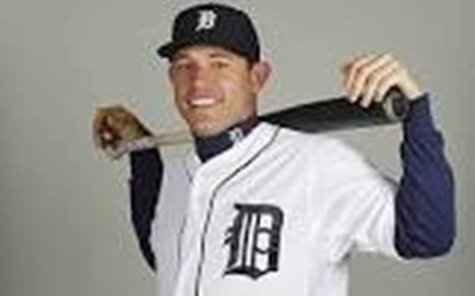 UNDATED (WHTC) -- The Tigers were in Chicago on Saturday for a day-night doubleheader on Saturday. Ian Kinsler knocked in three runs to guide the Tigers to an 8-4 win over the White Sox and a doubleheader split at U.S. Cellular Field. Kinsler, Don Kelly and Ezequiel Carrera had three hits each for Detroit, which has won three of four. Kyle Ryan tossed six innings of shutout ball to win his MLB debut. Chris Sale struck out 13 over seven innings of three-run ball in the first game giving the Sox a 6-3 win. The Tigers take on the White Sox this afternoon with broadcast on 1450 WHTC getting underway at 1:40 P.M.
The Cubs hit three solo homers on their way to a 5-1 victory over the Cardinals in the first of a doubleheader from Busch Stadium. Logan Watkins, Chris Valaika and Starlin Castro all went deep while Chris Coghlan added a two-run single. Felix Doubront made his Chicago debut and tossed seven innings of one-run ball for the victory. The Cards topped the Cubs in the second game of the doubleheader, 13-2. Tsuyoshi Wada was rocked for three earned runs in six frames for the loss. The Cubs and Cardinals face off this afternoon.
Jonathon Crawford dealt seven scoreless innings and Mike Gerber celebrated his first game at Fifth Third Ballpark by driving in the game-winning run as the West Michigan Whitecaps slipped past the Great Lakes Loons, 1-0, on Saturday night. West Michigan picked up their second consecutive win following a season-long five-game losing streak. The Whitecaps and Loons continue their final series of the regular season this afternoon at Fifth Third Ballpark.
Former champions Novak Djokovic and Andy Murray were among the winners Saturday in the third round of the U.S. Open. On the women's side, five-time champion Serena Williams passed her third-round test, while another high seed was eliminated. Wimbledon champion Petra Kvitova failed to advance to the fourth round.
Kevin Harvick will start from the pole position in Sunday night's Oral-B USA 500 at Atlanta Motor Speedway. Harvick claimed his Sprint Cup Series-leading sixth pole this season with a fast lap of 190.398 mph on Friday. Tony Stewart qualified 12th in his return to racing after sitting out three races after the sprint car he was driving struck and killed Kevin Ward Jr. during an event in upstate New York on Aug. 9. Brad Keselowski will join Harvick on the front row, while points leader Jeff Gordon will start ninth.
Story by: Diane E Coston