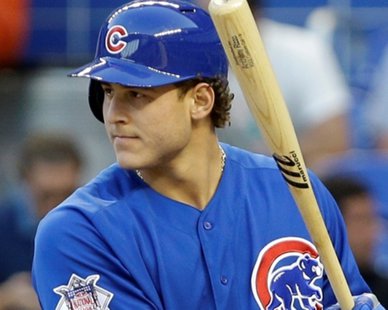 UNDATED (WHTC) - The Tigers scored three runs in the 11th inning on a bases-loaded walk, a wild pitch and a sacrifice fly as they scratched out a win at Tampa Bay last night, 8-6. The series at Tropicana Field in St. Petersburg continues this evening. Coverage on 1450 WHTC is at 6:45 PM.
Anthony Rizzo's two-run homer in the first inning was enough for the Cubs to blank visiting San Francisco last night, 2-0, in a game that was suspended for more than four hours due to wet grounds and called early this morning after four and a half innings. The series at Wrigley Field in Chicago continues this evening.
Chris Tillman allowed three hits with nine strikeouts over eight innings as visiting Baltimore beat the White Sox last night, 5-1. The series at US Cellular Field in Chicago concludes this evening.
***
Lansing scored four runs in the second inning and the visiting Lugnuts held off the Whitecaps last night, 6-5. The series at Fifth Third Ballpark concludes this evening.