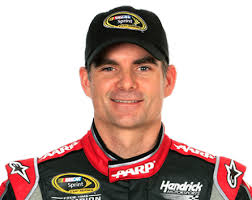 UNDATED (WHTC) - Kyle Seager drove in three runs while Chris Young scattered four hits with four strikeouts over six innings as visiting Seattle beat the Tigers yesterday, 8-1. Detroit begins a series at Tampa Bay tomorrow night. Coverage on 1450 WHTC is at 6:40 PM.
Starlin Castro's homer in the top of the ninth inning enabled the Cubs to defeat the Mets in New York yesterday, 2-1. The series at Citi Field concludes this afternoon.
Connor Gillaspie's grand slam home run highlighted a six-run first inning, and the White Sox held off visiting Toronto yesterday, 7-5. Chicago opens a series against Baltimore at US Cellular Field this evening.
***
Arvicent Perez' two-run double in the top of the 13th inning gave the Whitecaps a 7-5 victory over Great Lakes in Midland yesterday. West Michigan starts a series versus Lansing at Fifth Third Ballpark tonight. Hear the game on 1450 WHTC and http://whtc.com/listen-live, beginning at 6:50 PM.
***
Jeff Gordon won by nearly a second and a half over Kevin Harvick in the NASCAR Sprint Cup Pure Michigan 400 race at Michigan International Speedway yesterday.