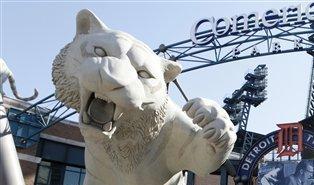 UNDATED (WHTC) - The Tigers open up a three-game series versus Cleveland at Comerica Park in Detroit. Coverage on 1450 WHTC begins at 6:40 PM.
The Chicago Cubs start a two-game set in New York versus the Yankees tonight.
The White Sox welcome Boston to US Cellular Field in Chicago this evening to begin a three-game series.
***
Inclement weather compelled the Quad Cities River Bandits to postpone last night's scheduled game versus the visiting West Michigan Whitecaps. The two teams will now play two seven-inning contests at Modern Woodmen Park in Davenport, Iowa this evening.
***
Mike Dunleavy scored 22 points as the Bulls downed visiting Orlando last night, 108-95. Chicago concludes regular-season play at Charlotte tomorrow evening.