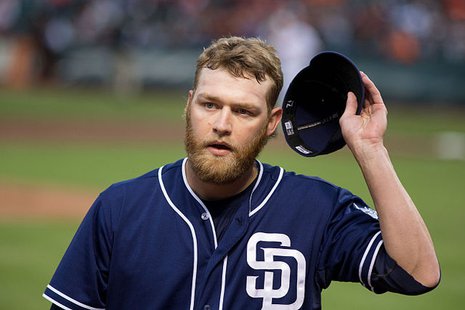 UNDATED (WHTC) - Andrew Cashner allowed just a Rajai Davis single and struck out 11 as San Diego blanked the visiting Tigers last night, 6-0. The series at Petco Park continues this evening; coverage on 1450 WHTC is at 8:15 PM.
Wellington Castillo's 11th-inning, three-run homer enabled the Cubs to win in St. Louis last night, 6-3. The series at Busch Stadium continues this afternoon.
Conor Gillespie drove in four runs as the White Sox downed visiting Cleveland last night, 9-6. The series at US Cellular Field in Chicago continues this afternoon.
***
Wynton Bernard's 14th-inning double plated the winning runs as the Whitecaps outlasted visiting Beloit last night, 2-1. The series at Fifth Third Ballpark continues this afternoon.
***
First period goals by Elias Lindholm and Jiri Tlusty were enough for visiting Carolina to beat the Red Wings at Joe Louis Arena last night for the first time since 1989, 2-1. Detroit ends the regular season at St. Louis tomorrow afternoon.
Jaroslav Halak turned aside 34 shots and Jay Beagle scored twice as Washington shut out the visiting Blackhawks last night, 4-0. Chicago ends the regular season at Nashville this evening.
***
DJ Augustin's 24-point performance offset a 26-point, 26-rebound effort by Andre Drummond, as the Bulls beat the visiting Pistons last night, 106-98. On Sunday, Detroit welcomes Toronto for a Palace matinee, while Chicago has an evening performance in New York.