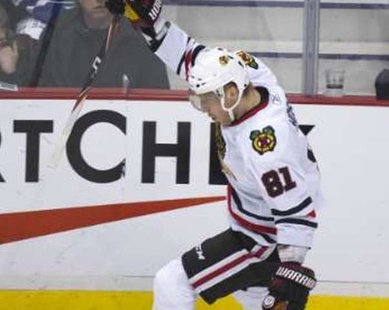 UNDATED (WHTC) - Rain washed out yesterday's scheduled Tigers game versus Kansas City, with the contest to be made up on June 19th. Detroit begins a three-game series against Baltimore at Comerica Park this afternoon. Coverage on 1450 WHTC is at 12:40 PM.
Jason Hammel tossed nearly seven innings of two-hit, five-strikeout baseball, as the Cubs salvaged the finale of the series at Pittsburgh yesterday, 3-2. Chicago has its home opener this afternoon versus Philadelphia at Wrigley Field.
Oswaldo Arcia's RBI triple capped a two-run rally in the top of the ninth inning as visiting Minnesota salvaged the finale of the series versus the White Sox yesterday, 10-9. Chicago opens up a three-game series at Kansas City this afternoon.
***
Evan Mitchell's wild pitch in the top of the ninth inning allowed the winning run to score, as the Whitecaps rallied to win their season opener at Dayton last night, 5-4. The series at Fifth Third Field continues this evening, with broadcast time on 1450 WHTC and http://whtc.com/listen-live at 6:50 PM.
***
The Detroit Red Wings welcome Buffalo to Joe Louis Arena this evening.
Marian Hossa scored the only goal in the shootout as the Blackhawks outlasted visiting Minnesota last night, 3-2. Chicago skates at Columbus this evening.
***
NBA play tonight finds the Detroit Pistons at Brooklyn and the Chicago Bulls hosting Milwaukee at the United Center.
***
The Griffins open up a home-and-home set with Hamilton by welcoming the Bulldogs to Van Andel Arena in Grand Rapids this evening.