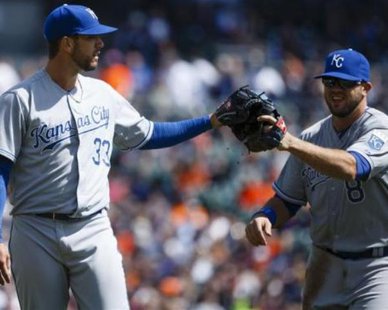 UNDATED (WHTC) - Alex Gonzalez' RBI single in the bottom of the ninth inning enabled the Tigers to rally past visiting Kansas City yesterday, 4-3. The series at Comerica Park in Detroit continues tomorrow afternoon, with coverage on 1450 WHTC at 12:40 PM.
Neil Walker's solo homer in the bottom of the 10th inning enabled Pittsburgh to outlast the visiting Cubs yesterday, 1-0. The series at PNC Park continues tomorrow evening.
Alejandro De Aza slugged two homers and drove in three runs as the White Sox downed visiting Minnesota yesterday, 5-3. The series at US Cellular Field in Chicago continues tomorrow afternoon.
***
Greg Monroe scored 28 points and grabbed 14 rebounds as the Pistons defeated visiting Milwaukee last night, 116-111. Detroit travels to Indiana tomorrow evening.
Mike Dunleavy tossed in 22 points as the Bulls beat visiting Boston last night, 94-80. Chicago visits Atlanta tomorrow evening.