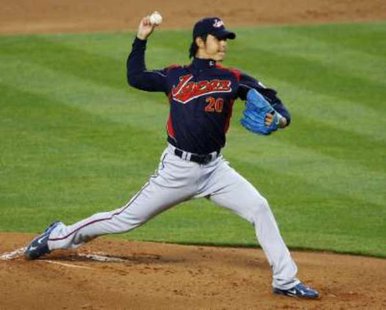 UNDATED (WHTC) - Hisashi Iwakuma tossed eight innings of four-hit, six-strikeout, shutout baseball, as visiting Seattle blanked the Tigers last night, 8-0. Detroit's magic number to clinch its third straight AL Central title did shrink to five after Cleveland's 7-2 loss at Kansas City. The series between the Bengals and Mariners at Comerica Park concludes this afternoon,. Catch all of the action on 1450 WHTC at 12:40 PM.
Tyler Thornburg allowed two hits with four strikeouts over six innings, setting the tone for Milwaukee to shut out the visiting Cubs last night, 7-0. The series at Miller Park concludes this afternoon.
Scott Diamond didn't strike out anybody and gave up five hits over six-plus innings, but his pitching was good enough for visiting Minnesota to hold off the White Sox yesterday, 4-3. Chicago opens a three-game series in Detroit against the Tigers tomorrow evening; coverage on 1450 WHTC follows Zeeland East-Forest Hills Central high school football, which begins at 6:40 PM.
***
NFL Thursday Night Football on 1450 WHTC at 8 PM finds Kansas City visiting Philadelphia.