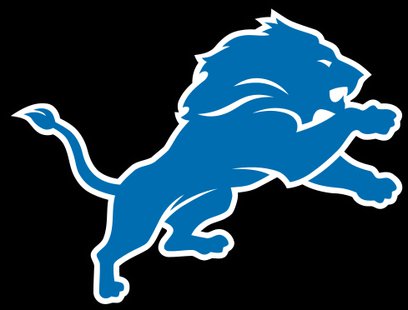 UNDATED (WHTC) -- This afternoon catch the Lions' first home game of the regular season against Minnesota at 12 Noon on 1450 WHTC, followed at 8 PM on Holland's Hometown Station with the New York Giants invading Dallas.
The Bears take on Cincinnati in their home opener this afternoon at Soldier Field.
***
The Tigers lost to Kansas City yesterday despite Justin Verlander striking out seven but allowing four runs in seven innings and fell to 12-and-11. Miguel Cabrera drove in two while Prince Fielder had an RBI single in the 4-3 defeat. The Tigers take on the Royals again this afternoon in Kansas City.
The Cubs fell to Milwaukee yesterday, 5-3. Jake Arrieta (2-2) lasted five innings and gave up three hits, four runs and three walks for the Cubs, who have dropped three of their last five. The two teams meet again this afternoon at Wrigley Field.
The White Sox lost to the Orioles in the 10th inning, 4-3. Hector Santiago allowed two runs on seven hits and walked two in five innings for the White Sox, who have lost nine straight games -- all during a 10-game road trip -- after winning 10 of their previous 12.
***
Quarterback Michael Atwell threw for 442 yards and five touchdowns as the Hope College football team kicked off the 2013 season in rousing fashion with a 41-21 win at North Park (Illl.) on Saturday night. It was the Flying Dutchmen's second consecutive win in a season opener. They beat North Park last season at home. Next Saturday, Hope opens the season at home against Milliken. Game coverage begins at 1:10 P.M. on 92.7 The Van and http://927thevan.com/listen-live
The GVSU Lakers took on Azuza Pacific in their home opener, winning 38-17. Next week's game is also in Allendale against Truman State.
Shilique Calhoun scored a pair of defensive touchdowns to lead the Michigan State Spartans to a 21-6 win over the South Florida Bulls in the first-ever meeting between the two programs. The Spartans take on Youngstown State in an away game next week.
The final showdown between two of college football's tradition-rich heavyweights, at least for the foreseeable future, warranted another game under the lights at the Big House. Devin Gardner and Jeremy Gallon lit up the sky anyway. Gardner tossed three of his four touchdown passes to Gallon in No. 17
Michigan's 41-30 triumph over No. 14 Notre Dame in the second-ever night game held at Michigan Stadium in front of an NCAA-record crowd of 115,109. Next week, the Wolverines take on Akron at home
Western Michigan lost at home against Nicholls, 27-23. An away game against Northwestern is next up for the Broncos.
Central Michigan won at home over New Hampshire. 24-21. They head to Las Vegas next week for a game at UNLV.
Eastern Michigan got walloped yesterday afternoon at Penn State, 45-7. Next week's game is in New Jersey against Rutgers.
Story by: Diane E Coston