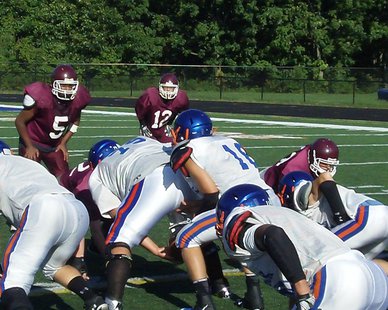 UNDATED (WHTC) - High school football along the Lakeshore and across the state resumes tonight. Hear the Zeeland East-Zeeland West game from Zeeland Stadium at 6:40 PM on 1450 WHTC and http://whtc.com/listen-live, or the Saugatuck at Marcellus contest at the same time on 92.7 The Van and http://927thevan.com/listen-live. Other action includes Holland at Forest Hills Central, Holland Christian hosting South Christian, West Ottawa entertaining Grand Ledge, Hamilton traveling to Coopersville, and Fennville visiting Decatur.
***
The Tigers open up a three-game series in Kansas City this evening. Coverage on 1450 WHTC follows Zeeland East-Zeeland West football.
The Cubs start a three-game series versus Milwaukee at Wrigley Field in Chicago today.
Miguel Gonzalez scattered four hits with six strikeouts over seven innings last night, as Baltimore handed the visiting White Sox their seventh straight loss, 3-1. The series in Oriole Park at Camden Yards continues this evening.
***
The NFL season began last night in Denver, where the Broncos outscored visiting Baltimore, 49-27. This Sunday, catch the Lions' game with Minnesota at 12 Noon on 1450 WHTC, followed at 8 PM on Holland's Hometown Station with the New York Giants invading Dallas.
***
Hope College starts a new campaign tomorrow evening at North Park of Illinois. All of the action is on 92.7 The Van and http://927thevan.com/listen-live, beginning at 6:40 PM.