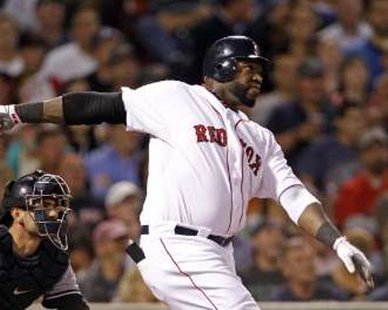 UNDATED (WHTC) - David Ortiz slugged two of Boston's eight homers and drove in four runs as the Red Sox routed the visiting Tigers last night, 20-4. Detroit is in Kansas City tomorrow evening. Coverage on 1450 WHTC follows high school football, as the Zeeland East-Zeeland West game is on Holland's Hometown Station and http://whtc.com/listen-live, beginning at 6:40 PM.
Dioner Navarro homered and drove in three runs as the Cubs salvaged the finale of a three-game series with visiting Miami by defeating the Marlins yesterday, 9-7. Chicago is home to Milwaukee tomorrow.
Robinson Cano homered and drove in two runs as the Yankees completed a series sweep of the visiting White Sox by winning last night, 6-5. Chicago visits Baltimore this evening.
***
The NFL regular season begins tonight, as defending champion Baltimore travels to Denver. Hear the game on 1450 WHTC, starting at 8 PM.