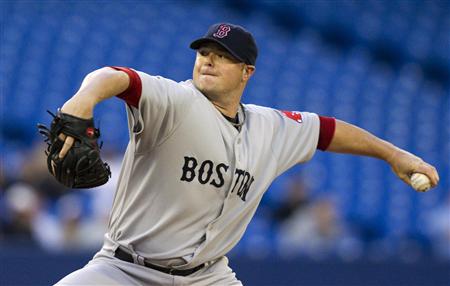 UNDATED (WHTC) - Jon Lester scattered eight hits with nine strikeouts over seven innings, while Will Middlebrooks' two-run single in the fifth inning provided all of the offense that he needed, as Boston beat the visiting Tigers last night, 2-1. The rubber game of the series at Fenway Park is this evening. Coverage on 1450 WHTC is at 6:45 PM.
Donovan Solano and Christian Yelich each drove in two runs with three hits, while five Miami pitchers allowed a total of four hits with eight strikeouts, as the visiting Marlins downed the Cubs last night, 6-2. Chicago looks to avoid being swept out of Wrigley Field by the Fighting Fish in this afternoon's series finale.
Eduardo Nunez' two-run double capped a five-run eighth inning, as the Yankees rallied to defeat the White Sox last night, 6-4. Chicago will try to avoid being swept out of Yankee Stadium by New York in the series finale this evening.