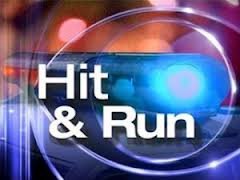 PULLMAN, MI (WHTC) - Allegan County Sheriff's Detectives are looking for the driver of a 1990's vintage Chevrolet or GM pickup truck or SUV that struck a 21-year-old Lee Township woman as she was tending to an injured cat on a rural road near Pullman last Thursday night.
Rachel Krieger couldn't precisely describe the vehicle as it drove off without even slowing down following the incident on 60th Street near 106th Avenue. She had stopped her car and had just placed the ailing feline into her automobile when she was struck. A subsequent passerby stopped and assisted her at the scene. Krieger underwent surgery yesterday and is expected to recover after rehab at Mary Free Bed Hospital.
Anyone with any information is asked to contact the Sheriff's Department or Allegan Silent Observer.