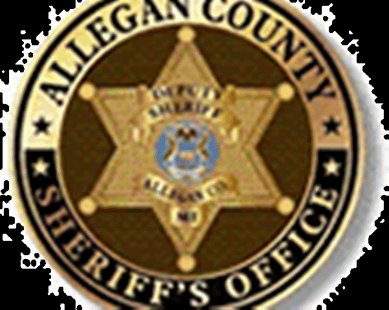 ALLEGAN COUNTY, MI (WHTC) --
Allegan County was the scene of more than one accident last night. An accident in the southbound lanes of I 196 resulted in the deaths of two men. The first, 21-year-old Jared Kavinsky lost control near the exit to Blue Star Highway. A passing motorist, 62-year-old Terrance Noone, stopped to help. The two men were on the side of the road waiting for help when 26-year-old Joseph Williard hit both men and killed them instantly.
Later last night, around 10:30 P.M., a Hit and Run crash resulted in the serious injury of a 21 year old Lee Township woman. Deputies believe the victim may have gotten out of her car, a 2001 White Chevrolet Malibu, to assist a cat that may have been in the road when she was struck by a another vehicle. Deputies on scene found a cat that was wet on the front driver's seat. The victim, Rachel Krieger, was traveling northbound on 60th Street north of 106th Avenue when the accident occurred. Her vehicle was found still running and the driver's door ajar. A witness, who did not observe the crash, came upon Rachel's vehicle and stopped. The witness found Rachel lying injured in the roadway and stayed with her while waiting for EMS and Law Enforcement to arrive.
The evidence at the scene indicates that the suspect vehicle, whose driver did not report the crash nor stop to render first aid, was a 1988-1999 Chevrolet/GM pick-up truck or Suburban type vehicle. This vehicle should have damage to the Driver's side front end. The vehicle will be missing a headlight and turn signal assembly. Anyone with information related to the above crash is asked to contact the Allegan County Sheriff's Office Detective Bureau at 616.673.0500 or Silent Observer. If you were in the area and noticed either the victim's or suspect's vehicle please call.
Story by: Diane E Coston