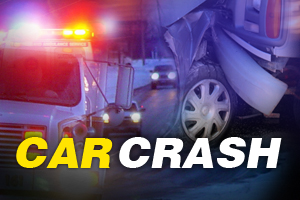 JENISON, MI (WHTC) - A two-vehicle collision in a subdivision west of Jenison yesterday morning hospitalized the two drivers involved.
According to Ottawa County Sheriff's Sergeant Dean Devries, 55-year-old David Zietz of Georgetown Township was driving westbound on Pine Street, south of Baldwin Street and west of 20th Avenue, and was approaching Roselane Avenue just before 12 Noon when he failed to yield to a southbound vehicle driven by Tina Crouch. The unbuckled Zietz was taken to Spectrum-Butterworth Hospital and initially listed in critical condition. The 31-year-old Crouch, along with a 29-year-old passenger Joshua Gebben and his four-year-old daughter Emma, all from Georgetown Township, were wearing seat belts; Crouch was taken to Spectrum-Zeeland Community Hospital for observation, while the Gebbens were unhurt.
The crash remains under investigation.