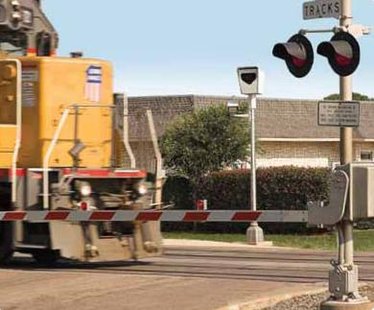 HOLLAND, MI (WHTC) - Motorists in the city of Holland will be inconvenienced by scheduled inspections and repairs to a number of railroad crossings by CSX crews, beginning today and running through next Friday. The work is on the main line from Grand Rapids through the Tulip City towards Chicago, and is weather dependent.
Here is the schedule, as provided by Holland City staffers: 64th Street east of Lincoln Avenue Oct. 16-18; 26th Street east of Lincoln Oct. 21-23; Hope College neighborhood crossings at 10th, 11th, 12th and 13th streets on Oct. 21-25.
In addition, the parking lots for Holland City Hall and Herrick District Library are also slated for resurfacing, again depending on the weather. Milling would begin on both lots on Oct. 16, with the library lot paved and striped on Oct. 17, and the city hall lot the following Thursday, following drainage work that will close the lot for a week. Street parking will be at a premium in those areas as a result of all this.