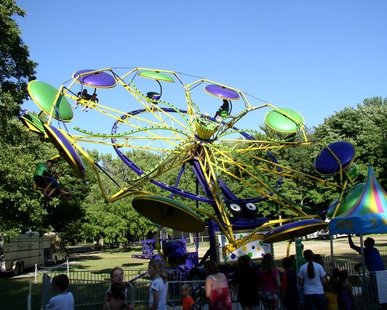 PARK TWP., MI (WHTC) - Twelve weeks after the 2013 Ottawa County Fair ended, organizers are already planning for the 2014 festivities.
Over the weekend, President Jeff Myaard and his board colleagues agreed on various ideas for the 56th annual renewal of the six-day event, including a pending change in carnival vendors, as the contract with Big Rock Midway was allowed to expire. Negotiations with an unnamed new vendor are ongoing. Meanwhile, improving the fairgrounds site, along with the Park Township Airport across the street, is the focus of a joint effort with municipality and airport officials.
The 2014 Ottawa County Fair is slated for July 21st through the 26th.