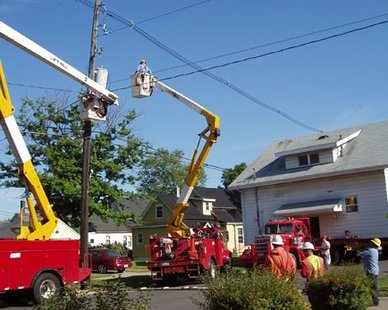 HOLLAND, MI (WHTC) - More than half of about 22 parcels involved in the proposed 115-megawatt, natural gas-fueled power plant for the Holland BPW may be in the city's fold shortly.
The utility's board yesterday endorsed six Offers of Just Compensation for property in the 5th Street-Fairbanks Avenue neighborhood where the facility would be built, bringing the number of accepted offers to 12. The 30-day window for owners to accept 125 percent of appraised value for their land closes later this month. The City Council still need to sign off on these deals.
BPW officials say that closing the deal on the former Atmosphere Processing property which will be the center of the power plant site should be done today, with plans to have the new facility up and running by 2016.