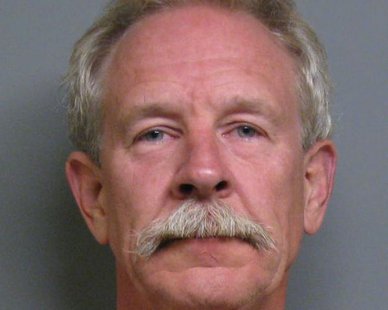 GRAND HAVEN, MI (WHTC) - For the second time this week along the Lakeshore comes a story about a former lawman who ran afoul of the law.
On Wednesday, an Ottawa County Circuit Court jury found 56-year-old Mark Armstrong guilty of two counts of felonious assault and one count of felony firearms, stemming from his actions on the night of July 25th. The one-time city of Wyoming police officer, who was sacked after 26 years in 2011 over claims of racial slurs, allegedly made threats to an ex-girlfriend and other persons that evening.
Tips led Holland Public Safety officers to a parking lot behind the New Holland Brewery off of 9th Street and College Avenue, where Armstrong started running away from them and pointed a handgun at them during his flight, although he never fired the weapon and surrendered after a brief chase. The incident led to a brief lockdown of that downtown area.
Armstrong remains in the Ottawa County Jail on 30 thousand dollars bond pending a scheduled December 30th sentencing date.
This past Monday, former Allegan County Sheriff's Deputy Kevin Haan was sentenced to between five and 15 years in prison as a repeat offender after being found guilty but mentally ill for allegedly leading police in a two-county, high-speed chase last October that ended with Haan crashing his pickup truck into the side of a vacant former school building in Muskegon.