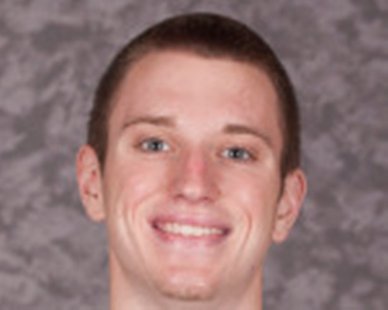 (UNDATED) - The Detroit Red Wings welcome Washington to Joe Louis Arena this evening. Coverage from Hockeytown on 1450 WHTC begins at 7:10 PM.
Brandon Pirri's marker in the fourth round of the shootout enabled the Blackhawks to outlast visiting Phoenix last night, 5-4. Chicago skates in Nashville tomorrow evening.
***
In a NFL game that you heard on 1450 WHTC last night, Indianapolis won at Tennessee, 30-27. Catch a pair of pro football contests this Sunday on Holland's Hometown Station, beginning at 12 Noon with the Detroit Lions at Pittsburgh, followed at 7:30 PM with Kansas City visiting Denver.
***
Ryan Sabin scored 23 points as Grand Valley State beat visiting Hope in exhibition men's basketball last night, 90-84. While the Lakers begin regular season play by hosting Olivet at the Fieldhouse Arena on Monday evening, the Flying Dutchmen open their campaign at Wisconsin-Whitewater next Friday night in a game that you can hear on 92.7 The Van and http://927thevan.com/listen-live, beginning at 7:40 PM.
In state major college basketball last night, Detroit was humiliated at Connecticut, 101-55, while Eastern Michigan downed visiting Robert Morris, 69-64. This evening, Michigan State hosts Columbia and Oakland U. travels to Cal-Berkley.
***
NBA action tonight finds the Detroit Pistons in Sacramento and the Chicago Bulls visiting Toronto.
***
The Grand Rapids Griffins welcome the Rockford IceHogs to Van Andel Arena this evening.
***
Football action tomorrow afternoon finds the Zeeland West at Mt. Pleasant state playoff game on 1450 WHTC and http://whtc.com/listen-live at 1:40 PM, and the Albion versus Hope contest from Ray & Sue Smith Stadium at 12:40 PM on 92.7 The Van and http://927thevan.com/listen-live.