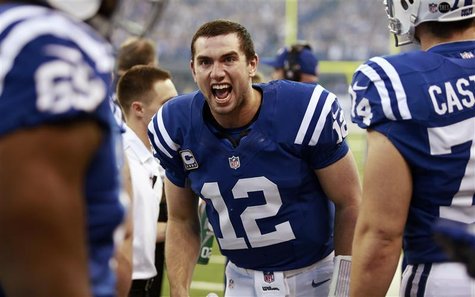 UNDATED (WHTC) - NFL action at 8 PM this evening on 1450 WHTC finds Indianapolis at Tennessee. Catch a pro football doubleheader this Sunday on Holland's Hometown Station, beginning at 12 Noon with the Lions at Pittsburgh, followed at 7:30 PM with Kansas City at Denver.
***
Hope College has a rare men's basketball exhibition game with neighboring Grand Valley State at the GVSU Fieldhouse in Allendale tonight. Coverage of the Flying Dutchmen on 92.7 The Van and http://927thevan.com/listen-live begins next Friday, November 22, when Hope opens regular season play at Wisconsin-Whitewater.
In state major college basketball this evening, Detroit travels to Connecticut and Eastern Michigan is home to Robert Morris.
***
The Chicago Blackhawks welcome the Phoenix Coyotes to the United Center tonight. Listen to the Red Wings' game with visiting Washington from Joe Louis Arena in Detroit tomorrow evening at 7:10 PM on 1450 WHTC.
***
Mark Van Gulder's goal with 4:38 left lifted Milwaukee over the visiting Griffins last night, 2-1. Grand Rapids is home to Rockford at Van Andel Arena tomorrow evening.
***
Football action this Saturday finds the Zeeland West-Mount Pleasant state high school playoff game on 1450 WHTC and http://whtc.com/listen-live at 1:40 PM, and the Hope-Albion college contest on 92.7 The Van and http://927thevan.com/listen-live at 12:40 PM.