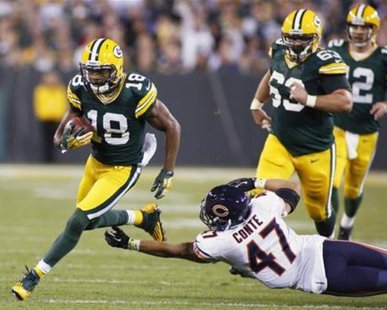 UNDATED (WHTC) - Monday Night Football at 8 PM on 1450 WHTC has the Bears facing the Packers in Green Bay. The Lions are in Chicago next Sunday, with coverage on Holland's Hometown Station at 12 Noon.
***
Kris Russell's goal at the 1:32 mark of overtime lifted visiting Calgary over the Blackhawks last night, 3-2. Chicago is home to Winnipeg at the United Center on Wednesday evening, after the Detroit Red Wings play the Jets in Manitoba tonight.
***
The starting front line of Andre Drummond, Greg Monroe and Josh Smith each scored 15 points and teamed to grab 29 rebounds, as the Pistons beat visiting Boston last night, 87-77. Detroit hosts Indiana at the Palace tomorrow evening.
***
Goals by Triston Grant and Teemu Pulkkinen in the second period were the difference as the Griffins won at Rockford last night, 3-1. The two teams have an 11 AM rematch at Van Andel Arena in Grand Rapids on Wednesday.