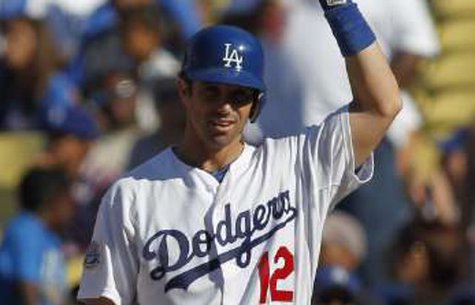 DETROIT (WHTC) - The Detroit Tigers on Sunday named Brad Ausmus as their new manager.
A one-time catcher on two separate occasions with the Bengals, Ausmus has no previous major league or minor league managerial or coaching experience, but his reputation in major league baseball during an 18-year career, along with his work guiding the Israeli national team in the 2012 World Baseball Classic, made him an early favorite to replace Jim Leyland, who stepped down as Detroit's skipper last month after eight seasons.
The Tigers had interviewed hitting coach Lloyd McClendon, along with major league coaches Tim Wallach and Rick Renteria, after Leyland announced his decision following Detroit's six-game loss to Boston in the American League Championship Series.
Ausmus, who signed a three-year contract, will retain Gene Lamont from Leyand's staff as bench coach, but there have been no decisions on any other holdover coaches. McClendon had interviewed for the Seattle managerial post as well as the Tigers' position.