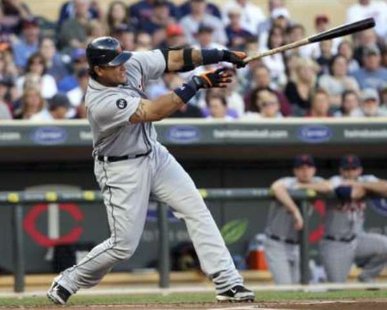 UNDATED (WHTC) - Miguel Cabrera doubled in one run and scored the other, as the Tigers won in Texas last night, 2-1. The series at Rangers Ballpark in Arlington continues this evening, with broadcast time on 1450 WHTC at 7:40 PM.
Matt Harvey scattered five hits with six strikeouts in over seven innings of pitching, but it was his RBI single in the seventh inning that enabled the visiting New York Mets to edge the Cubs yesterday, 3-2. The series at Wrigley Field in Chicago continues this afternoon.
Chris Sale allowed just three hits with 12 strikeouts in nearly eight innings, pitching the White Sox to victory over the LA Angels in Anaheim last night, 3-0. The series at Angel Stadium continues today.
***
Patrick Leonard homered and drove in two runs, powering visiting Bowling Green to a 4-0 triumph over the Whitecaps last night. The series at Fifth Third Ballpark in Comstock Park continues this evening.
***
Game two of the NHL Stanley Cup Western Conference Semifinals is this afternoon at the United Center in Chicago, where the Blackhawks lead the visiting Detroit Red Wings in the best-of-seven series, one game to none.
***
Landon Ferraro's goal with 9:47 left broke a 1-1 tie, and the Griffins went on to defeat visiting Toronto last night, 4-1. Grand Rapids leads the best-of-seven AHL Calder Cup Western Conference Semifinals, three games to one, and can close out the Marlies with a victory at Van Andel Arena this evening.