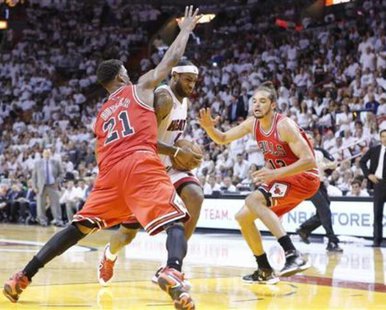 UNDATED (WHTC) - Jordan Zimmermann tossed seven innings of seven-hit, seven-strikeout baseball, as he pitched Washington past the visiting Tigers last night, 3-1. The series at Nationals Park concludes this afternoon, with coverage on 1450 WHTC beginning at 3:40 PM.
Jon Jay's single in the eighth inning drove in the winning run, as visiting St. Louis edged the Cubs yesterday, 5-4. Chicago plays in Washington tomorrow evening.
Jake Peavy allowed three hits and struck out six over nearly seven innings of pitching, as the White Sox beat the Mets in New York last night, 6-3. Chicago entertains the LA Angels tomorrow evening.
***
Jeff Holm's two-run homer in the first inning held up as the decisive blow in the contest, as the Whitecaps won at Bowling Green last night, 2-1. The series at Bowling Green Ballpark continues this evening. Catch all of the action on 1450 WHTC and http://whtc.com/listen-live at 7:55 PM.
***
Nick Bonino's goal at the 1:54 mark of overtime enabled Anaheim to defeat the visiting Red Wings last night, 3-2. The Ducks lead the NHL Stanley Cup playoff series, three games to two, but Detroit hosts game six tomorrow evening.
The Blackhawks can close out their playoff series against Minnesota when they welcome the Wild to the United Center this evening. Chicago leads the best-of-seven set, three games to one.
***
LeBron James' 19-point, nine-rebound, five-assist performance sparked Miami to a 115-78 NBA playoff victory over the visiting Bulls last night. The Eastern Conference Semifinal series is tied at a game apiece heading into game three at the United Center in Chicago tomorrow evening.