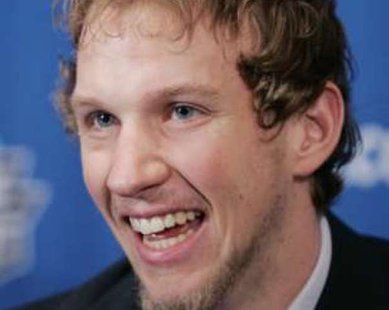 UNDATED (WHTC) - Justin Abdelkader scored three goals and set up another, leading the Red Wings to victory at Anaheim on Friday night, 5-1. The two teams have a rematch in the Honda Center on Sunday evening. Coverage on 1450 WHTC begins at 7:40 PM.
***
The MHSAA boys' basketball tournament finals are on 1450 WHTC on Saturday, beginning at 9:50 AM with the Tri-unity Christian-Southfield Christian Class D game, followed by the Romulus-Detroit Southwestern Class A contest. At 4:20 PM, it's the Class C final between Flint Beecher and Laingsburg, followed by the Class B match up between Detroit Country Day and Detroit Community.
***
Exhibition baseball on Friday saw the Tigers beat Washington, 4-3; the Cubs handle Milwaukee, 4-1; and the White Sox play a 4-4 tie against Oakland. Saturday action has the Tigers facing the NY Yankees, the Cubs meeting the LA Angels, and the White Sox battling the LA Dodgers. Hear the Tigers' spring training game versus the NY Mets on Sunday at 1:05 PM on 1450 WHTC.
***
LeBron James had 29 points as Miami defeated the visiting Pistons on Friday night, 103-89, for their 25th straight victory and Detroit's 10th straight loss. The Pistons are in Charlotte on Saturday evening.
The Chicago Bulls welcome the Indiana Pacers to the United Center on Saturday night.
***
NCAA basketball tournament action at the Palace of Auburn Hills on Saturday finds Michigan hosting Virginia Commonwealth and Michigan State entertaining Memphis.
***
Joey Hishon's marker in the second round of the shootout was the difference in Lake Erie's 4-3 victory over the Griffins at Van Andel Arena on Friday night. The two teams have a rematch at Quicken Loans Arena in Cleveland on Saturday evening.