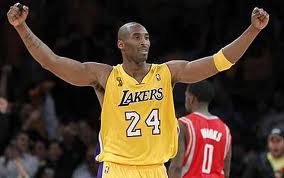 UNDATED (WHTC) - In exhibition baseball on Sunday, the Tigers beat Washington, 2-1; the Cubs downed San Diego, 9-3; and the White Sox split their squad, splitting results as well, by downing Seattle, 11-7, but losing to Cincinnati, 7-3. On Monday, the Tigers face the New York Mets, with coverage on 1450 WHTC at 1 PM; the Cubs battle Arizona; and the White Sox meet Colorado.
***
Matt Calvert's shootout goal was decisive as visiting Columbus beat the Red Wings on Sunday, 3-2. Detroit skates at Calgary on Wednesday evening, with broadcast time on 1450 WHTC at 9:10 PM.
Sam Gagner scored two of Edmonton's four goals in the first period, and the visiting Oilers hung on to defeat the Blackhawks on Sunday, 6-5. Chicago travels to Columbus on Thursday evening.
***
Gustav Nyquist had a goal and two assists, as the Griffins won in Hamilton on Sunday, 4-1. Grand Rapids welcomes Chicago to Van Andel Arena on Wednesday evening.
***
Blake Griffin tossed in 22 points as the LA Clippers downed the visiting Pistons on Sunday night, 129-97. Detroit visits Utah on Monday evening.
Behind 19 points from Kobe Bryant, the LA Lakers defeated the visiting Bulls on Sunday, 90-81. Chicago heads to Sacramento on Wednesday evening.
***
In state major college basketball on Sunday, Michigan State handled Northwestern, 71-61; Michigan fell to Indiana, 72-71; and Oakland lost to Indiana-Purdue-Fort Wayne, 91-72. On Monday evening, Central Michigan travels to Buffalo and Eastern Michigan is home to Northern Illinois.