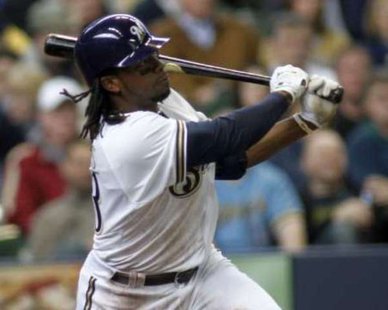 UNDATED (WHTC) - JB Shuck had three hits and drove in four runs in helping the visiting LA Angels defeat the Tigers last night, 14-8. The series at Comerica Park in Detroit continues this evening. Coverage on 1450 WHTC begins at 6:40 PM.
Rickie Weeks homered twice and knocked in four runs, powering Milwaukee past the visiting Cubs last night, 9-3. The series at Miller Park continues this evening.
Alexei Ramirez' single in the bottom of the ninth inning sent the winning run home in the White Sox' 5-4 victory over the visiting New York Mets. The conclusion of the brief, two-game series at US Cellular Field in Chicago is this evening.
***
Jason King's three-run homer capped a four-run seventh inning for the Whitecaps, and it was the decisive blow in a 7-5 triumph at Fort Wayne yesterday. West Michigan hosts Dayton at Fifth Third Ballpark to open up a three-game series tonight.