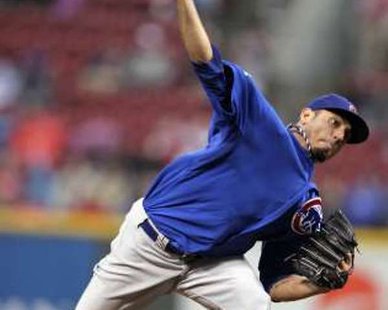 UNDATED (WHTC) - Shane Victorino homered and drove in five runs, powering visiting Boston past the Tigers last night, 10-6. The series at Comerica Park continues this evening. Coverage on 1450 WHTC begins at 6:40 PM.
Matt Garza scattered four hits and struck out eight over eight innings, pitching the Cubs over visiting Houston yesterday, 3-1. The series at Wrigley Field continues this afternoon.
Hector Santiago allowed three hits and struck out five over eight innings, as the White Sox won at Kansas City last night, 9-1. The series at Kauffman Stadium continues this afternoon.
***
Corea Seager cracked two homers and knocked in six runs, leading Great Lakes to victory over the visiting Whitecaps last night, 9-7. The rubber game of the series at Dow Diamond in Midland is this evening.
***
Game five of the NHL Stanley Cup Finals is tonight at the United Center in Chicago, where the Blackhawks and visiting Boston Bruins are tied in the best-of-seven series at two games apiece.