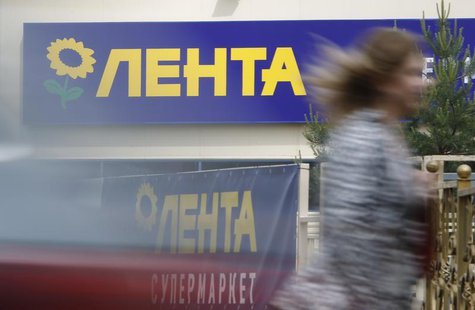 By Megan Davies
MOSCOW (Reuters) - Russian hypermarket chain Lenta, part-owned by U.S. private equity firm TPG and Russia's VTB Capital , has selected banks for a possible 2014 initial public offering (IPO), two sources familiar with the situation said on Thursday.
The banks chosen are JP Morgan Chase & Co , Credit Suisse , UBS , Deutsche Bank and VTB , the sources said.
The IPO is expected to be in 2014.
Sources familiar with the matter had said previously that Lenta was talking to banks about a possible London listing which could raise at least $1 billion and could command a valuation of over $5 billion.
The move could produce a rare success story for a U.S. buyout firm in Russia, giving TPG the opportunity to exit an investment it made in 2009.
Most U.S. private equity firms have shied away from Russia due to concerns about corruption and a suspicion that the best deals go to favored oligarchs.
TPG has not had an easy time with Lenta - it had a long running dispute with its founder which only ended in 2011.
An IPO of Lenta would be the biggest flotation of a Russian company since mobile operator MegaFon raised $1.7 billion in November.
Lenta was not immediately available for comment. TPG, JP Morgan, Credit Suisse and VTB declined comment. UBS and Deutsche did not immediately provide comment.
(Reporting by Megan Davies; Additional reporting by Olga Popova and Maria Kiselyova; Editing by Douglas Busvine and Mark Potter)