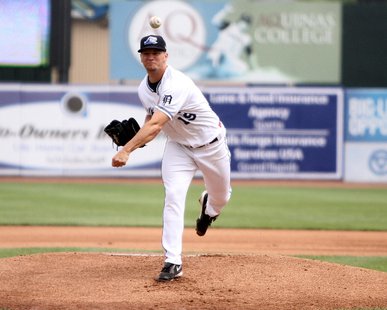 UNDATED (WHTC) - Lorenzo Cain's RBI single capped a three-run third inning off of Doug Fister, and Kansas City held on to defeat the visiting Tigers last night, 3-2. The series at Kauffman Stadium continues this evening. Coverage on 1450 WHTC is at 7:45 PM.
Brandon Phillips slugged a grand slam and drove in six runs, powering visiting Cincinnati past the Cubs last night, 6-2. The series at Wrigley Field in Chicago continues this evening.
Adam Dunn cracked two homers and knocked in five runs, leading the White Sox over visiting Toronto last night, 10-6. The series at US Cellular Field in Chicago continues this evening.
***
Jordan John allowed just two hits with five strikeouts over eight innings, as the Whitecaps blanked visiting Lansing last night, 1-0. West Michigan opens a three-game series in Midland versus Great Lakes this evening.